Kenya is located in eastern Africa, with the equator traversing the central part, and the Great Rift Valley traversing north and south. It borders Somalia to the east, Tanzania to the south, Uganda to the west, Ethiopia and South Sudan to the north, and the Indian Ocean to the southeast.
The whole territory is located in the tropical monsoon area, but affected by its higher terrain, most of the area has a tropical grassland climate, with hot and humid coastal areas and a mild plateau climate. The rainy season is from March to June and October to December, and the rest is the dry season. The annual rainfall decreases from 1500 mm to 200 mm from southwest to northeast. The capital, Nairobi, has a mild climate with an average annual temperature of 17.7°C and annual rainfall of 1,049 mm.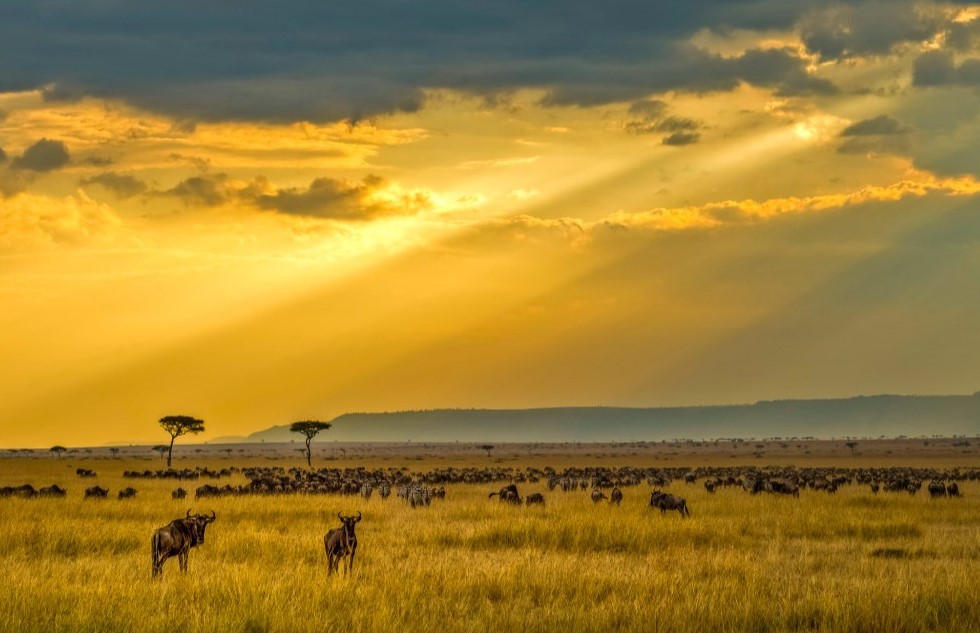 Kenya is one of the countries with a better economic foundation in sub-Saharan Africa. A "mixed economy" system in which the private economy is the mainstay and multiple economic forms coexist is implemented. The private economy accounts for 70% of the overall economy. Agriculture, service industry and industry are the three pillars of the national economy, and tea, coffee and flowers are the three major foreign exchange earning projects of agriculture. Tourism is relatively developed and is one of the major foreign exchange earning industries. Industry is relatively developed in East Africa. After Kenya's independence, the economy developed rapidly.
Kenya is a potential market. The Kenyan government has listed energy, infrastructure and construction, agriculture, manufacturing, mining, tourism, wholesale and retail, financial services, and information industries in the 2030 vision. As a key development area.
Kenya's climate and economic conditions make malaria still an important issue that plagues the health of the Kenyan people. Despite global efforts to reduce the prevalence and incidence of malaria, malaria is still a major global health problem. In 2019, there were an estimated 229 million malaria cases and 409,000 malaria deaths worldwide, of which 94% of cases and deaths occurred in sub-Saharan Africa. In Kenya, approximately 70% of the population is at risk of malaria. According to the Kenya Malaria Indicators, there were approximately 3 million cases of malaria in Kenya in 2019.
Regarding the malaria problem in Kenya, vector control is a key malaria prevention intervention and one of the main malaria prevention measures in Kenya. According to Kenya's National Malaria Strategy 2019-2023, the core vector control method is the use of insecticide-treated mosquito nets and mosquito repellent products.
The National Malaria Planning Department distributes insecticide-treated mosquito nets to malaria-endemic and endemic areas through a large-scale campaign every three years to achieve universal coverage. Other distribution channels for insecticide-treated mosquito nets include prenatal care and child welfare clinics for pregnant women and young children, social marketing at designated locations, and retail through commercial outlets. Although these distribution channels have expanded coverage, achieving and maintaining universal coverage remains a challenge, and the physical integrity of insecticide-treated mosquito nets will gradually be lost over time. In addition to the government-organized community-guided mosquito control work and proven effective interventions, there is also a considerable market for other mosquito control products, including mosquito coils, aerosol sprays and topical insect repellents, so this market demand still exists.
Based on the sales of mosquito repellent products by local retailers and their knowledge of other retail stores, mosquito coils, insecticide sprays and topical insect repellents are regarded by retailers as the most commonly purchased products by consumers. When asked about the factors that affect the demand for mosquito repellent products, the main factor mentioned by retailers is price, followed by season/weather. The study found that the number of mosquitoes, the incidence of malaria and the sales of mosquito repellent products increased during the rainy season. This is consistent with epidemiological evidence that although some malaria transmission occurs throughout the year, it peaks during the rainy season.
Retailers obtain most of their inventory of mosquito repellent products from wholesalers. Retailers of sprays, mosquito coils, and topical insect repellents pay cash in advance to purchase inventory, and the products are either delivered to them or the retailer collects inventory from wholesalers. Difficulty in obtaining supply is the reason why retailers often mention the temporary shortage of mosquito repellent products. Therefore, choosing to distribute mosquito coils and related mosquito repellent products in Kenya is a good choice.
Among the many brand partners, here I recommend ARROW mosquito coils to you. ARROW is a brand of Jiangsu AoGrand Daily Chemical Group Co., Ltd. It belongs to AoGrand Group, which has more than 20 years of professional scientific research and production experience. Its products are mainly concentrated in the mosquito killing category, and it is a rising star in the daily chemical industry.
As a daily chemical enterprise in China, Jiangsu AoGrand Daily Chemical Group Co., Ltd. has always focused on safe, healthy and high-quality products. Its ARROW mosquito coil and related mosquito repellent products have the highest market share, and all products have passed ISO9001, ISO14001, BV, GSP certification, etc., with complete qualification certificates, and product quality is guaranteed.
AoGrand Group has long been committed to the development, production and sales of mosquito repellent products, such as mosquito coils, mosquito coils, mosquito coils, and mosquito coils. It has independent R&D centers and R&D personnel, completely independent research and development of products, and has established a unique product style and brand. Image. With the business philosophy of "Quality First, Credit First, Management First, and Sincere Service", all links from R&D, production to transportation are strictly checked.
At the same time, AoGrand Group has sufficient production capacity and professional automated production technology, with an annual production capacity of 3 million, and different product specifications can meet the needs of different customers. Twenty years of professional daily chemical production, strong strength, can provide OEM/ODM services. And has been engaged in export trade for many years, mosquito repellent products are very popular in many countries such as Africa, Southeast Asia and Latin America.
If you have any questions or suggestions, or you are interested in ARROW mosquito coil products, and are interested in importing with us, please contact us, we provide 24-hour online service.